About us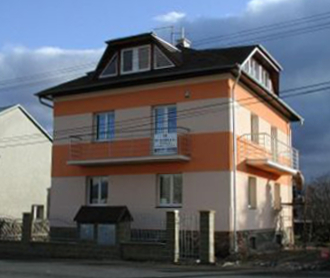 Company KV - Svitidla a. s. continues in the production of the personal mine luminaires and charging stands started officially on 3rd December 1921. Friemann & Wolf Company was an owner of one building in Karlovy Vary from the year 1909, in which sale, assembly and repairs of the mine luminaires were carried out. We consider this year to be a beginning of production of the mine luminaires in Karlovy Vary.
We have reached a leading position in the area of the production of safe personal mine luminaires thanks to our long-term experience. Because we realize that human life and human health are the most valuable items even in case of such dangerous human activity like underground raw material mining, our Company was the first company in the world that has developed and introduced to the market personal mine luminaires that are capable of safe operation even in the environment with high concentration of methane.
We have obtained the Rescue Crosses of Merit for the finishing of development of T 1004.02 mine luminaire at the year 2006 from the Czech Mining Office Board. As the first luminaire in the world this mine luminaire has been approved for applications in the M1 category environment. The development finishing and approval of the luminaire approval was a big benefit for safety of the mining rescue workers, who must work many times in the most explosive environment during life saving.